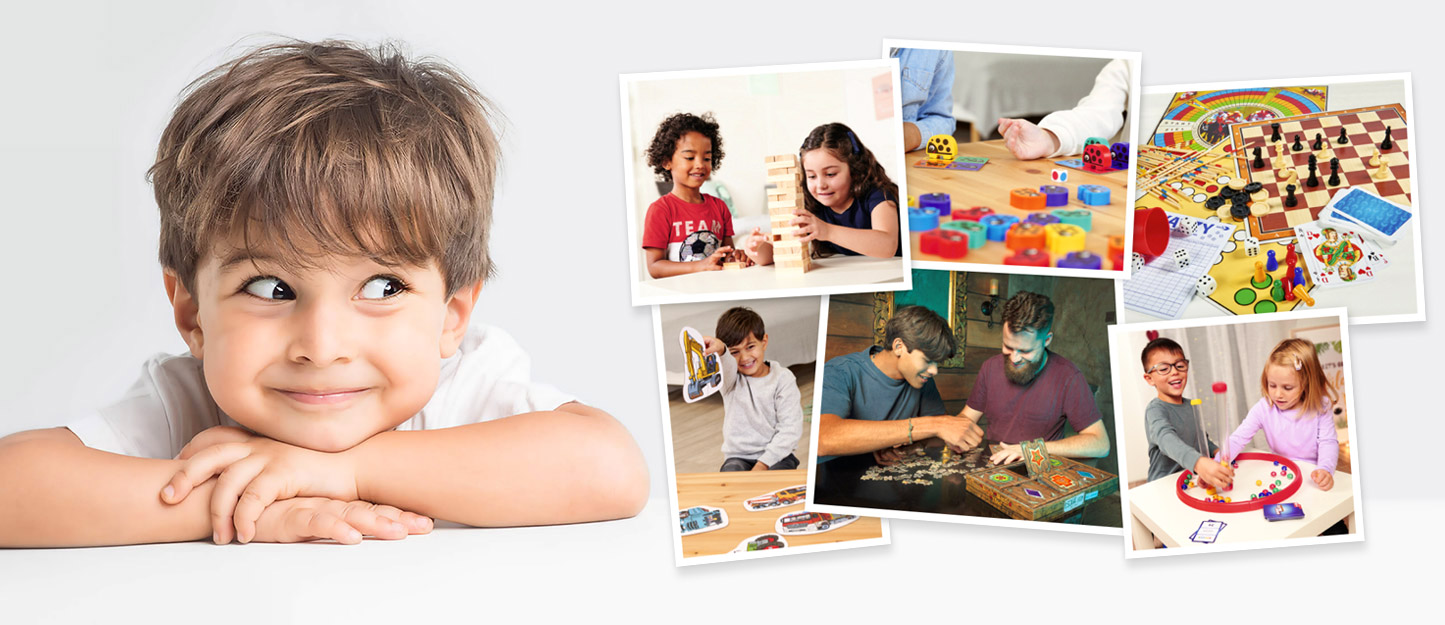 Playing fun for young and old
NORIS stands for markedly varied and modern games. In keeping with the spirit of the time, we release board games and other table games that are just fun to play and are suited for the entire family and all ages. The umbrella brand Noris unites a variety of brands and thus provides a wide range of products. Besides the Zoch Verlag, Schipper Arts & Crafts is another brand that belongs to us.
Brand philosophy
Great playing value
Age-appropriate games with innovative designs that are fun to play and also foster the players' skills.
Varied product portfolio
Family games, board game classics, educational games, game compendiums, creativity products, jigsaw puzzles and various licensed themes are part of our varied product line.
Outstanding quality
We use only materials non-hazardous to health along with modern production technologies for our products.
Environmentally friendly production
We protect the environment by using recycled materials and making durable, long-lasting products.
Made in Germany
A large part of our games are produced at our factory in Germany.
Show more
Show less
History
Noris' corporate history
Founding of the NORIS-SPIELE company by Georg Reulein.
Start of the company's own production in Nuremberg.
Relocation of production to a new building at Waldstraße 82 in Fürth, Germany. The product line already consists of 200 products.
Rebuilding following the complete destruction of the factory in Fürth during World War II.
Construction of a new factory on Waldstraße in Fürth.
Games with licenses of well-known TV programs are added to the product line.
NORIS-SPIELE becomes part of the SIMBA DICKIE GROUP.
The administration and production of NORIS-SPIELE moves to Werkstraße 1 in Fürth, the headquarters of the SIMBA DICKIEGROUP.
NORIS-SPIELE takes over the company J. Schipper-Hobby-Ideen ("Malen nach Zahlen" – "Painting by Numbers") and renames it Schipper Arts & Crafts GmbH.
Read more details under: www.malennachzahlen-schipper.de
NORIS-SPIELE takes over the Munich game company ZOCH.
Read more details under: www.zoch-verlag.com
Merging of the game company ZOCH and the company Schipper Arts & Crafts into NORIS-SPIELE. Since then, ZOCH and Schipper Arts & Crafts have been brands of NORIS-SPIELE.
NORIS-SPIELE Georg Reulein GmbH & Co. KG merges with Simba Toys GmbH & Co. KG. NORIS-SPIELE continues to provide premium quality products as a brand of Simba Toys.
Show more
Show less
Production
Made in Germany
The production of our high-quality games is done mainly at our company headquarters in Fürth, Germany.
For this process, the use of non-hazardous, recyclable materials is our top priority.
Quality
The supreme quality of our products
Before our products leave the factory, they are thoroughly inspected – internally as well as by external sources – as per legal requirements.
Quality labels and commendations confirm the outstanding quality of our products.
About the group