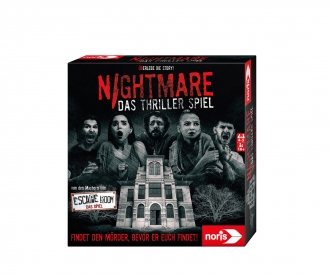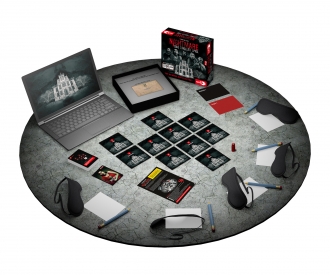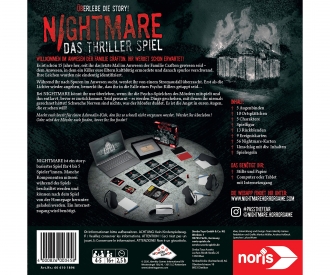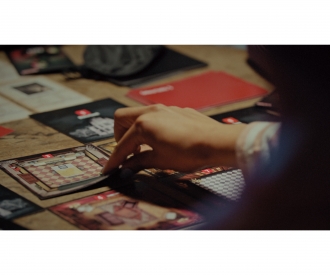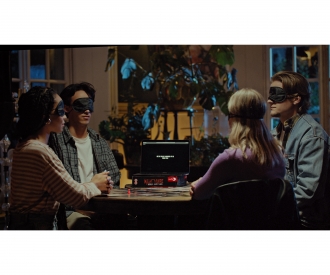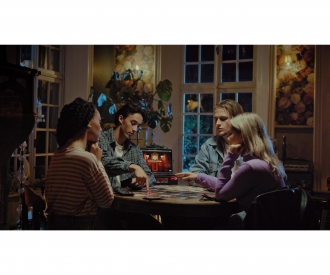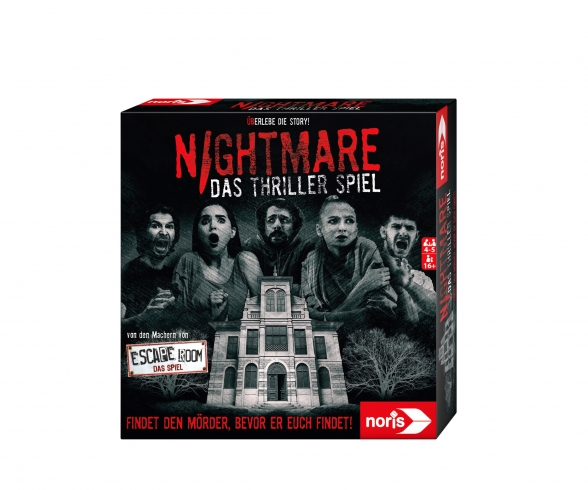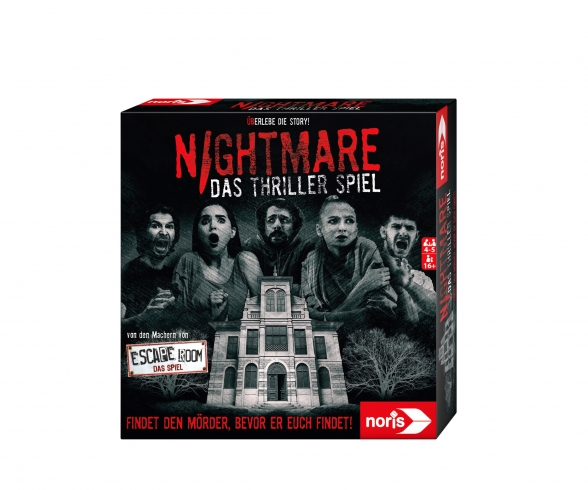 Nightmare - The Thriller Game
Article number: 606101896
Age recommendation: from 16 years, Players: 4 - 5
Quantity:
1
2
3
4
5
6
7
8
9
10
11
12
13
14
15
16
17
18
19
20
21
22
23
24
25
26
27
28
29
30
You were enjoying a carefree childhood with your cousins at Grafton Manor. But a fateful night changed everything: Your parents were locked up in the garden shed and burned alive. You don't have any memories of what happened that night. 15 years later you meet up with your cousins again at Grafton Manor. In a letter, your oldest cousin Johnny asked for help to solve the murder case. However, when you arrived you couldn't find him anywhere. You only find a message on the wall written with blood: Welcome back!
The Nightmare adventure thriller is guaranteed to send a chill through your bones! You're on the search for the murderer who killed your parents. Find the perpetrator, otherwise you'll be in trouble!
A thrilling real-time game from the producers of Escape Room. The game is designed for 4-5 players aged 16 and above and takes approximately 2.5 hours to complete.

Warning! Not suitable for children under 3 years due to small parts. Choking hazard!
Frequently bought together
Frequently bought together