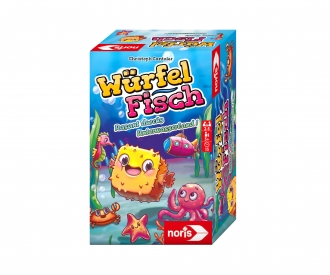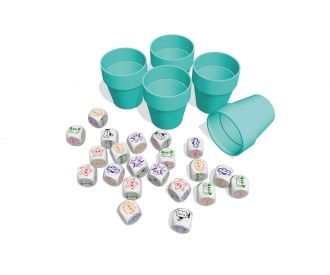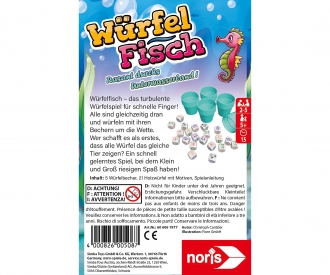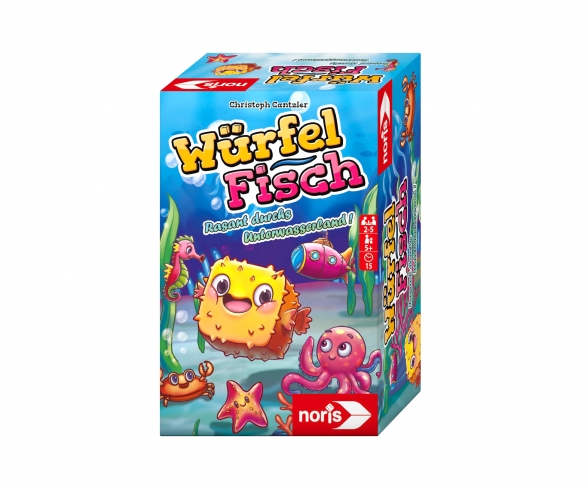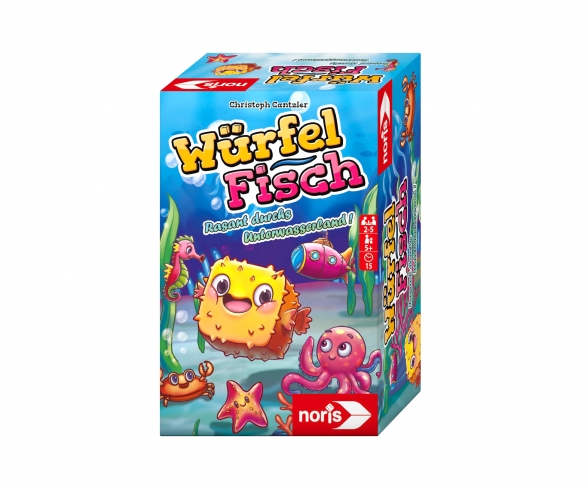 Quantity:
1
2
3
4
5
6
7
8
9
10
11
12
13
14
15
16
17
18
19
20
21
22
23
24
25
26
27
28
29
30
Delivery time 1-3 working days within Germany
It's a race against time to catch the fish! "Würfelfisch" is an action-packed children's game based on marine creatures. Who will be the quickest to throw the same animal with all their dice?
To begin with, each player receives a dice cup and three dice. All dice are the same: each side has an image of a boxfish, starfish, crab, seahorse, octopus or a submarine. Each player places their three dice in front of them with the submarine side facing up. Another dice is then rolled and placed in the middle of the table (e.g. with the seahorse facing up). All the players must now countdown together: "3...2...1... dive!"
Each player then tries to roll the animal from the middle of the table, but may only roll one dice at once in their cup. The first player to roll the animal with all their dice must shout "Surface!", after which the other players must stop rolling their dice. The winner of the round then takes the dice from the middle of the table and places it together with their other dice. Players who still have dice with the submarine facing up must discard one of their dice. The first player to obtain five/six dice is the winner.

"Würfelfisch" is a family and children's fame for 2-5 players aged 5 and above. It takes approximately 15 minutes to play and was designed by Christoph Cantzler.
Author: Christoph Cantzler

Warning! Not suitable for children under 3 years due to small parts. Choking hazard!