Shopping
Batterieverordnung
Batterien dürfen nicht in den Hausmüll gegeben werden. Du bist gesetzlich verpflichtet, Batterien und Akkus einer fachgerechten Entsorgung zuzuführen. Hierzu kannst Du Deine alten Batterien unentgeltlich bei den öffentlichen Sammelstellen in Deiner Gemeinde oder überall dort abgeben, wo Batterien verkauft werden. Du kannst gebrauchte Batterien auch an uns unter der unten angegebenen Adresse zurücksenden. Wir werden diese dann fachgerecht und kostenfrei für Dich entsorgen. Schadstoffhaltige Batterien sind mit einem Zeichen, bestehend aus einer durchgestrichenen Mülltonne und dem chemischen Symbol (Cd, Hg oder Pb) des für die Einstufung als schadstoffhaltig ausschlaggebenden Schwermetalls versehen.
SIMBA-DICKIE-GROUP GmbH
Mittlere-Motsch-Straße 9
96515 Sonneberg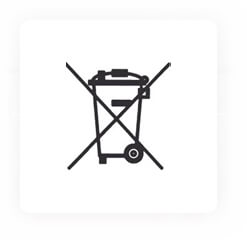 Die Mülltonne bedeutet:
Batterien und Akkus dürfen nicht in den Hausmüll.
Die Zeichen unter der Mülltonne stehen für:
Pb: Batterie enthält Blei
Cd: Batterie enthält Cadmium
Hg: Batterie enthält Quecksilber
Batteries must not be disposed of with other household waste. by law You are required to dispose ofrechargeable and non-rechargeable batteries properly. To this end you can hand in your old batteries free of charge at the public collection points in your community or anywhere that batteries are sold. You can also return used batteries to us at the above address. We will then dispose of these for you properly and at no extra cost. Batteries containing hazardous substances are marked with a symbol consisting of a crossed-out wheelie bin and the chemical symbol (Cd, Hg or Pb) of the heavy metal crucial in determining the battery's toxicity.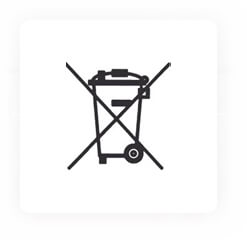 The wheelie bin symbol means:
Batteries and accumulators must be disposed of separately from household waste.
The symbols below the bin signify:
Pb: battery contains lead
Cd: battery contains cadmium
Hg: battery contains mercury