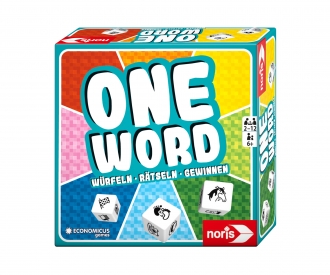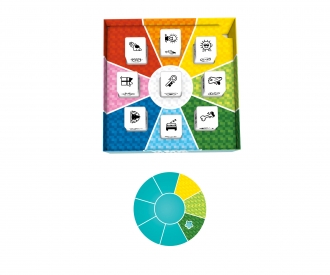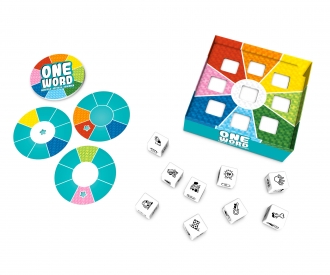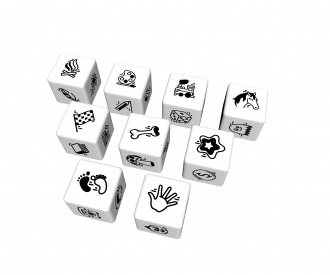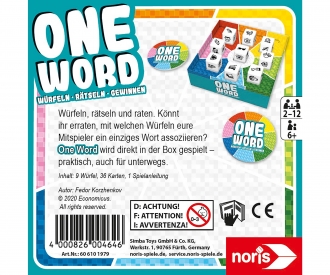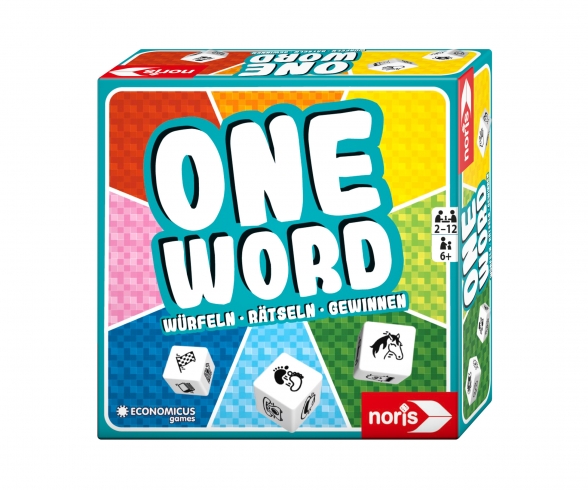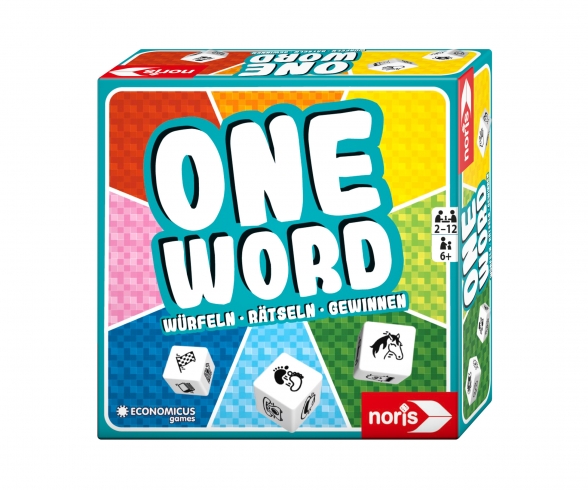 Quantity:
1
2
3
4
5
6
7
8
9
10
11
12
13
14
15
16
17
18
19
20
21
22
23
24
25
26
27
28
29
30
Delivery time 1-3 working days within Germany
Roll the dice, say a word and start guessing! The creative word-image game "One Word" is ideal for parties or afternoons with the family. Think about which word will help the other players to guess which images you have chosen. How about "pirate"? Or maybe "cruise" would be better?

The nine dice are rolled and place into the coloured slots in the box. Each player receives a deck of face-down cards, which feature two colours and an additional colour. The player whose turn it is secretly takes a look at which colours are shown on their card and which images are on the corresponding dice. They must now consider which single word can be associated with these images, and then say the word out loud. For example, if the dice show a parrot and a sailing boat and the additional dice has an image of a gold coin, one possible choice of word would be "pirate". If another player thinks they know the answer, they should say the words out loud and point at the corresponding dice. If their answer is correct, they and the active player may each discard one card. If they are wrong, they may not make any more guesses in the current round. If the word was guessed correctly, the dice must be rolled again and the game continues with a new round. The first player to discard all of their cards is the winner.
This game is suitable for playing as a team, against each other or alone. It has a compact and portable design and is played directly in the box.

Ideal for parties, "One word" requires you to think outside the box and is designed for 2-12 players aged 6 and above. The game takes just 20 minutes to play and was designed by Fedor Korzhenkov.
Author: Fedor Korzhenkov

Warning! Not suitable for children under 3 years due to small parts. Choking hazard!
Frequently bought together
Frequently bought together