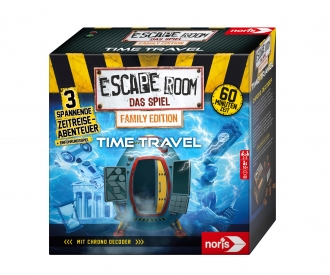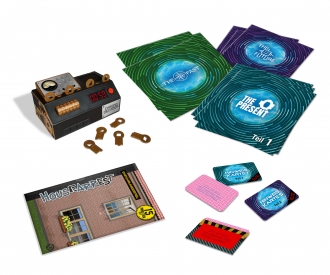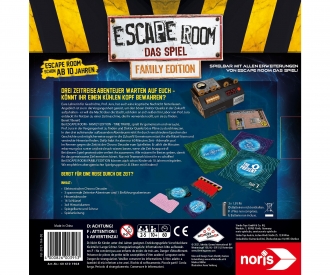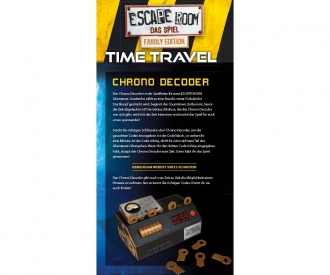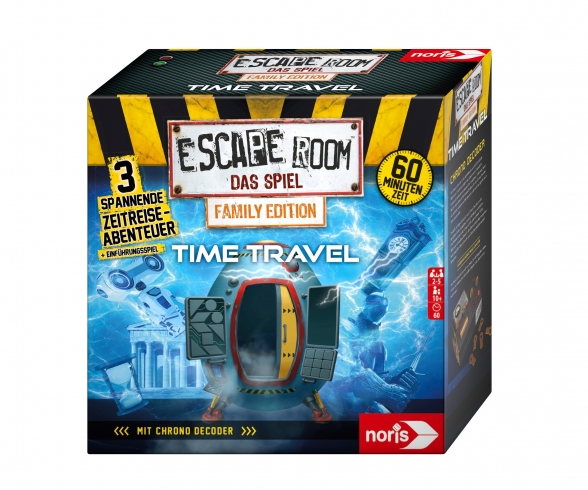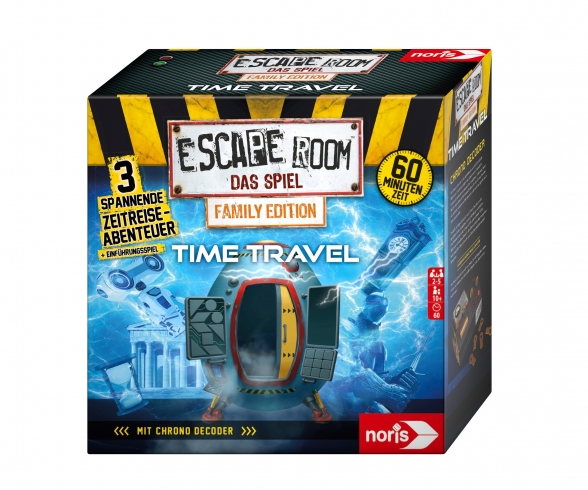 Escape Room Das Spiel Time Travel - Family Edition
Article number: 606101968
Age recommendation: from 10 years
only 3 pieces left in stock, Delivery time 1-3 working days within Germany
Your history teacher Professor Jura has left you a cryptic message. She has supposedly travelled back in time in order to stop the evil Doctor Quarks, who wants to seize control of the town of Lockholm! In Professor Jura's laboratory you find notes on a time machine, which you must use in order to find her. Get ready for an exciting adventure!

In "Escape Room - Family Edition - Time Travel", you must work together to find Professor Jura in the past and thwart Doctor Quarks' evil plans.
In the three consecutive adventures, you will travel through different periods of history, and maybe even into the future! Together, you must solve all the puzzles and find the hidden clues. However, you only have 60 minutes, so be prepared for an adrenaline-fuelled adventure!
The Chrono Decoder is your guide in the race against time. It counts the minutes relentlessly and lets you know when time is running out!
In this game, you win or lose together. Everyone must try their hardest so that you can reach the finish line. Team work is a must!
Escape Room Family Edition is also suitable for younger players aged 10 and above. We recommend playing in a mixed-age group (e.g. parents with children)!

"Escape Room: Time Travel" is designed for 2-5 players aged 10 and above. Each of the three adventures takes 60 minutes to complete.
The games comes with a Chrono Decoder, which is compatible with all extensions.

Warning! Not suitable for children under 3 years due to small parts. Choking hazard!
Frequently bought together
Frequently bought together