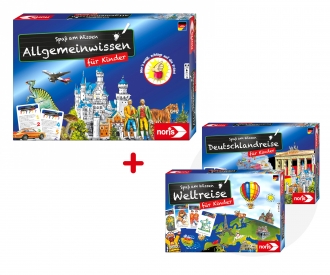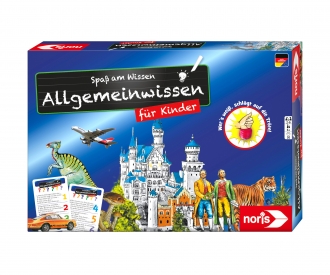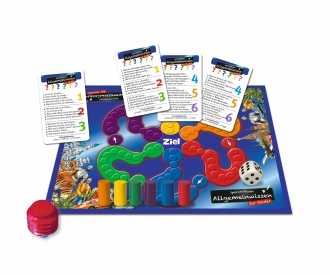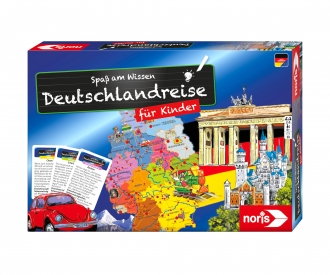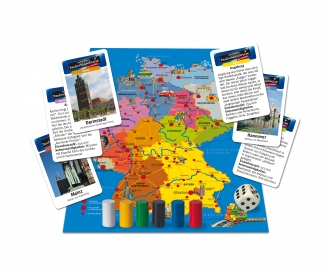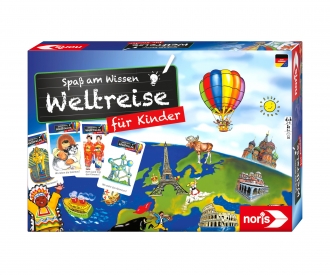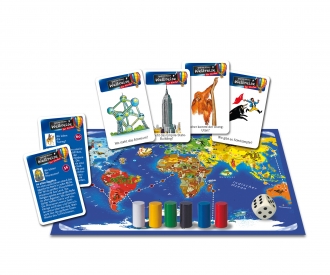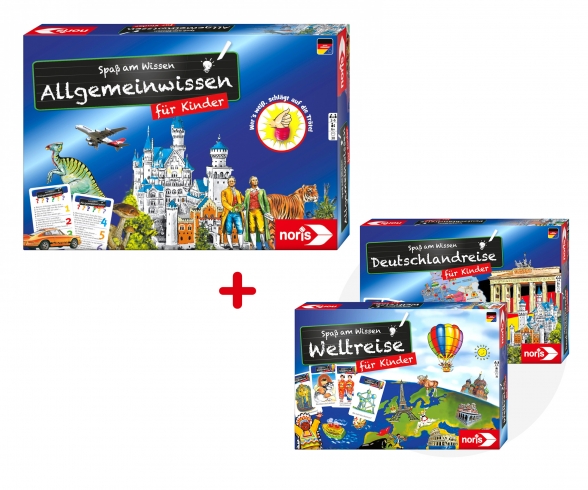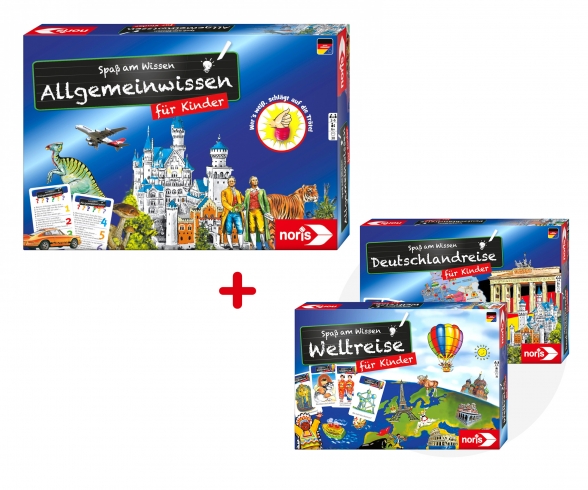 Noris Knowledge Games for Kids Bundle
Article number: BDL-606071906
Age recommendation: from 6 years
Quantity:
1
2
3
4
5
6
7
8
9
10
11
12
13
14
15
16
17
18
19
20
21
22
23
24
25
26
27
28
29
30
Delivery time 1-3 working days within Germany
Product bundles consisting of: General knowledge for Children | Travel around Germany | Travel around the World
Article number: 606071906
Product: General knowledge for Children

The knowledge quiz for children! There are five clues for each search term. One player reads these clues in turn. As soon as a player thinks they know the right answer, they quickly press the squeaker. The answer can then be checked immediately on the back of the card. Are you right? Great, then it's one space ahead! The first player to reach the middle of the board wins!
Article number: 606071907
Product: Travel around Germany

The fantastic journey through Germany! Each player is given cards with cities that they would like to visit in this game. On their turn, players roll the dice and move along the board according to the number of dice they roll. Whoever comes to a city whose city card they are holding may place this card in front of them. If the first player has been able to place all the city cards, the aim is to reach the destination quickly, because the first player to arrive here wins!
Article number: 606071908
Product: Travel around the World

The fantastic quiz journey around the world? Who can circumnavigate the globe once first and thus complete the world tour? The player whose turn it is rolls the dice and moves the piece forward. Even if the player doesn't know the answer, he can play it safe and simply move one space forward. But the big points work mainly with the correct answers. The other players can also give their tips and benefit from each question! This way, even advanced children can play with the beginners and the race still remains exciting until the last second!

Warning! Not suitable for children under 3 years due to small parts. Choking hazard!