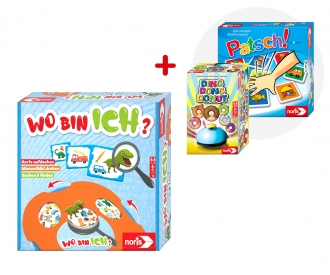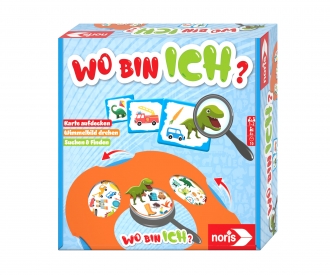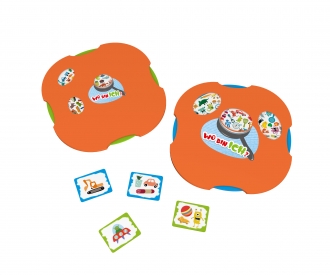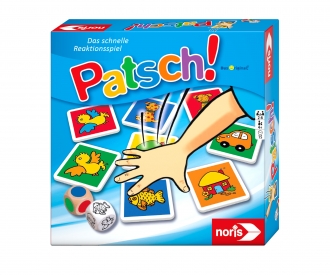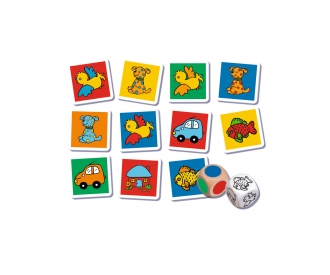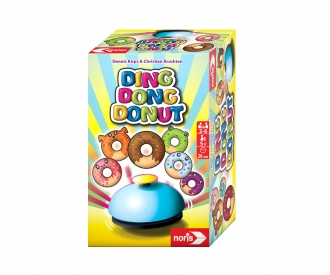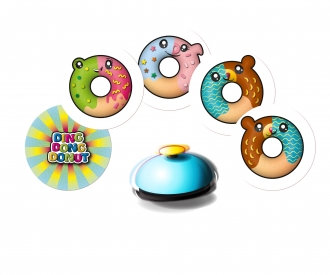 Noris Reaction Games for Kids Bundle
Article number: BDL-606011921
Age recommendation: from 4 years
Quantity:
1
2
3
4
5
6
7
8
9
10
11
12
13
14
15
16
17
18
19
20
21
22
23
24
25
26
27
28
29
30
Delivery time 1-3 working days within Germany
Product bundles consisting of: Where am I? | Patsch | Ding Dong Donut
Article number: 606011921
Product: Where am I?

Turn over the card and look for the hidden objects! In the children's game "Wo bin ich?", the players need to find up to three images from a hidden object scene. However, in this game you only ever see a small section of the scene.

Both the players receive a rotating disc with a hidden object scene, which has three small windows on one side and three larger windows on the other side. After turning over a task card, the players must try to find the depicted images as quickly as possible on the hidden object scene. The first player to rotate the disc to a position where all the images are visible receives the task card. The player who has collected the most cards after 10 rounds wins the game. There are two different difficulty levels, which can be combined in the same game to allow young children to play together with older players. The game can also be played alone.

The hidden object game "Wo bin ich?" is designed for 1-2 players aged 4 and above and takes approximately 10 minutes to play.
Article number: 606013612
Product: Patsch

The quick reaction game
Five different motifs are depicted on the 25 cards: The fish, the bird, the dog, the house and the car. These five motifs are also on the dice. So when a player rolls the dog, he must also find a card with a dog. But that would be too easy. There is also the colour cube. It determines the colour of the background on which each motif is placed. Who will find the right card first?
Reaction game for 2-6 players aged 4 and up.
Article number: 606061904
Product: Ding Dong Donut

Where's the matching donut? Ding Dong! In the action game "Ding Dong Donut", the players have to find matching donut halves and ring the bell in the middle of the table as quickly as possible. Each player reveals cards from their pile, which depict two different halves of a donut. The player with the most cards wins the game.
For 2-6 players from 5 years of age. The game takes approximately 20 minutes to play.

Author: Dennis Kirps & Christian Kruchten

Warning! Not suitable for children under 3 years due to small parts. Choking hazard!